Community Involvement
Mask Making
Our client, Pat Porter, has been working non-stop sewing cloth masks for his friends, neighbors, and essential workers. He graciously gave over 200 masks to our team to donate wherever there was need. Baji and Surekha went out to M Health Fairview University of Minnesota Masonic Children's Hospital and dropped off masks for the patients' visiting family members. Anna has made special masks with a pocket to hold filters as protective gear for her sisters who are nurses in long-term care facilities, as well as her family members.
---
Harvard Book Award
Harvard Prize Books are awarded to outstanding students in the next-to-graduating high school class who display excellence in scholarship and high character, combined with achievement in other fields. Donated by Harvard Clubs and Shared Interest Groups (SIGs), Prize Books are presented annually in nearly 2,000 high schools around the world.
Each year, my family has the honor of presenting one of these awards to a deserving student, in memory of our mother, Mrs. Shobha Puram.
---
Northwestern Mutual Sponsors Children's Oncology Symposium with Children's Hospital.
I am so excited to share with you that Northwestern Mutual is sponsoring Advancing Pediatric Cancer Care in Minnesota, a symposium on Friday, October 23rd in Minneapolis.
The symposium has a great lineup of speakers from Children's Hospitals and Clinics of Minnesota, the Mayo Clinic, the University of Minnesota and others addressing critical issues relating to childhood cancer research and treatment.
As a company, Northwestern Mutual is committed to helping accelerate the search for cures for childhood cancers and to support the children and families who battle this disease. I'm not sure if you're involved with treating pediatric cancer patients or researching pediatric cancer, but I wanted to make sure you were informed!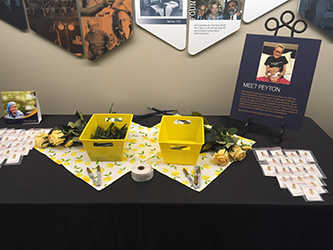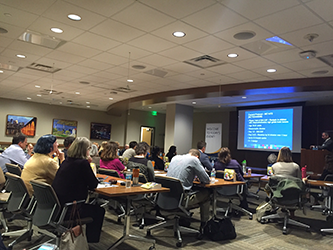 ---
Baji to be featured in an Interview live on Radio
Co-Host of SANGAM Radio Program on KFAI Fresh Air Radio at 90.3 FM and 106.7FM on Mondays from 8-10pm, Also on web at www.kfai.org Mukhtar "mook-tar" Thakur "Zindagi Ki Daud Mein Laga Hoon" aka "Life - I am running in and for it" on educating the community about Life Insurance.
Wealth Management Advisor Baji Puram on KFAI's SANGAM PROGRAM ON MONDAY OCT 19 at 8-10Pm, KFAI.ORG and FM 90.3 and FM 106.7
"Noted twin cities Wealth Management Advisor Baji Puram will be on the air this Monday with a talk in between all the music about LIfe Insurance and why its important. Tune in and add to your knowledge."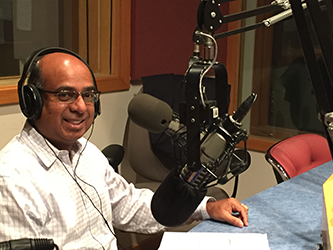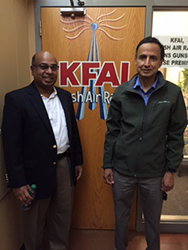 ---
Panelist at Twin Cities Public TV
Recently, I was a panelist on the TPT - Twin Cities PBS Gift and Estate Planning Seminar. This was the first of many seminars that stressed the importance of estate planning by discussing where to start, who to include, and how to define your legacy through charity.
I was one of 4 on a panel of allied professionals and the audience included a group of around 100 individuals that are highly involved with the TPT foundation.
Presenter at NM on Business Planning
Baji was honored to speak at the 2018 Northwestern Mutual Central Regional Meeting on business financial planning.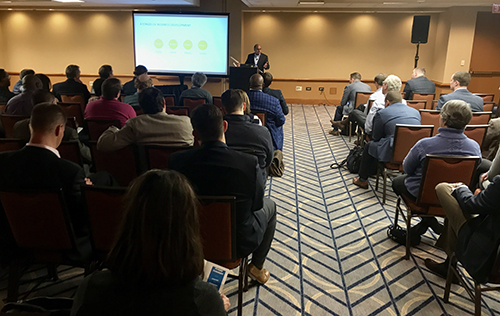 Northwestern Mutual Sponsors Teddy Bear Toss
DECEMBER, 2014 - On December 5, 2014 Northwestern Mutual sponsored the 3rd Annual Arc Northland Teddy Bear Toss at Amsoil Arena in Duluth. Leading up to the hockey game between the UMD Bulldogs and Colorado College, Teddy Bears were sold throughout the community and then audience memebers tossed them onto the ice between second and third quarter of the game. All of the collected Teddy Bears were donated to CHUM, CASDA, United Way of Carlton County and Arc Northland clients. Check out the video below to get a glimpse of Northwestern Mutual's community involvement!
---
AUGUST, 2014 - It was another successful year at the 11th Annual Chip for Charity Event benefitting the Leukemia & Lymphoma Society (LLS) of MN, United Cerebral Palsy of Central MN & Birdies 4 Brains. In one day, we raised $76,388, which allows the above listed organizations to support individuals and families dealing with different forms of cancer, cerebral palsy, brain injuries and/or other diseases. The generosity of our supporters never ceases to amaze us! Mark your calendars for next year's 12th Annual Chip for Charity Event on Monday, August 3rd, 2015 at Bearpath Golf & Country Club! Please contact Jenna Johnson at jenna.johnson@nm.com to reserve your spot today!
---
Northwestern Mutual Raises $45,000 to Help Fight Childhood Cancer
AUGUST, 2014 - August 31st marked the end of our summer-long Alex's Lemonade Stand Foundation fundraising campaign, raising $45,000. This will help fund cancer research grants and cover travel expenses for patients and their families. Visit our community involvement page to see highlights and photos!
---
In May 2014, I was honored to be a part of presenting a check to the University of Minnesota Amplatz Children's Hospital, as a result from our fundraising efforts. Our local offices set a goal to raise $30,000 in one day for childhood cancer research. We accomplished this goal, and received national recognition from the Northwestern Mutual Foundation. Because of our success, they awarded our fundraiser with a check for $50,000!
Our $50,000 donation quickly became $100,000 after "Alex's Lemonade Stand" matched our contribution to helping fight Childhood Cancer. Please see the picture below, and know how proud we are to bring this money to our community!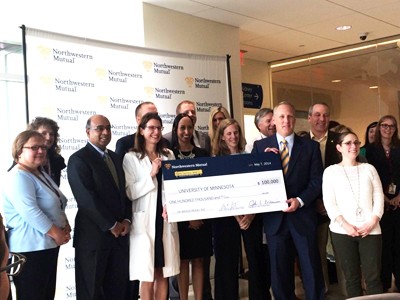 Northwestern Mutual receives Childhood Cancer Impact Award for local fundraising efforts
JANUARY, 2014 - Northwestern Mutual-The Columns Resource Group was recently awarded the Childhood Cancer Impact Award and a $50,000 donation that will be given to Childhood Cancer on their behalf. This award recognized Northwestern Mutual-The Columns Resource Group's outstanding dedication to the company's Childhood Cancer Program and highlighted the volunteers and fundraising activities they completed last September. For more information on this award, visit our Community Involvement page here.